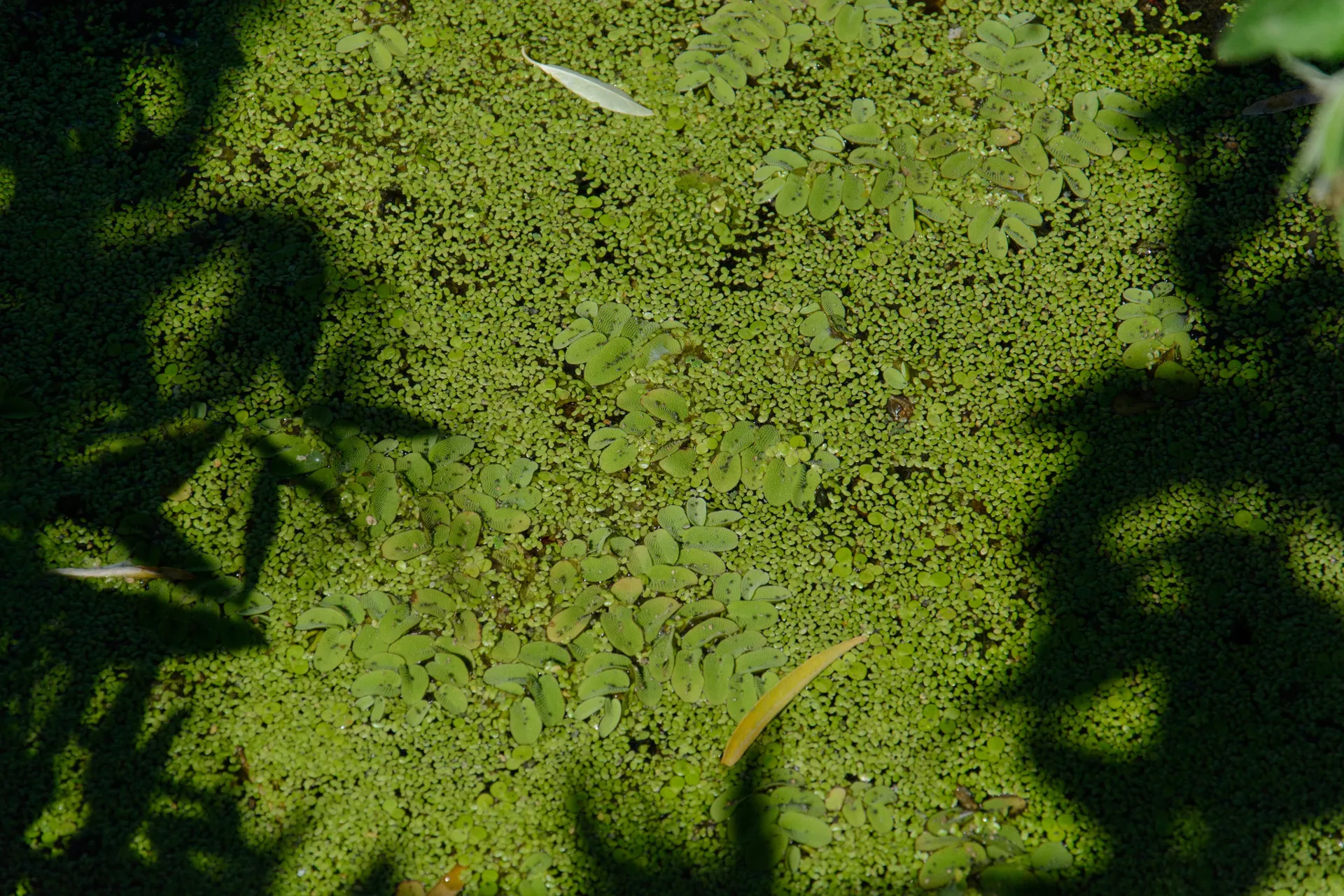 Culture Quest #4 | The Invisible Poetics of the Aquatic Ecosystem
Programme
Saturday and Sunday, 10:00-16:00
Free access (registration needed)
On October 7th and 8th, we invite you to the Timișoara Hydroelectric Plant, also known as the "Hydro Node" in the Fabric neighborhood.
Together with Nita Mocanu & Marius Stoica, we will learn more about water quality, coexistence, and ecological systems.
The workshop is open to young people aged 12-18, regardless of their level of experience. Participation is free, and registration is required. There are 12 available spots.
Using video art techniques, we will explore how that which is not visible to the human eye can be made visible, both through scientific instruments and aesthetic experiences. Awareness of our coexistence with beings that live in a completely different environment, such as the aquatic environment, and understanding the intricate connections between all living beings, including humans, can be achieved through the "magical" experience of art. We're not referring to magic spells, but rather the subtle magic of art that allows us to feel and understand this world more deeply.
During the workshop, we will assess the water quality parameters of the Bega River and get to know local aquatic and semi-aquatic plants, as well as the small and less-known creatures that inhabit the ponds and rivers around us. We will also discuss the unexpected ways in which we interact with all these living beings.
We will illustrate all these discoveries through the art of poetry and video essays, storyboards, and visual metaphors. For added inspiration, we will explore the works of artists and directors who have used these techniques and the technique of defamiliarization, often used in literature, to help us see the underwater world with different eyes.
The mentors
Nita Mocanu (born 1977) is a visual artist, teacher, and cultural manager. She completed her studies at the University of Arts and Design in Cluj-Napoca, graduating in Graphics, and is currently a master's student in Photo-Video at PCI. She teaches PCI and visual arts at the "Sabin Drăgoi" College of Arts in Arad and serves as the president of the "Doar Mâine" Association for ecology, education, and art.
Her artistic work is influenced by behavioral and social psychology, speculative realism, and literature. Her preferred mediums include video, installation, performance, and poetry.
She has extensive experience in developing projects related to experimental pedagogy, crisis pedagogy, and experiential learning at the intersection of ecology, art, and new technologies.
Marius Stoica (born 1980) is a philosophy graduate, and his projects encompass the realms of philosophy, art, ecology, and technology. Starting in 2016, he initiated the project etho.tk, which aims to express a set of philosophical ideas, rooted in speculative realism, through various artistic approaches such as installation, video performance, and net art. These ideas revolve around the concept of "etho-tecture," which explores the invisible, worn, and beaten communication pathways within networks and assemblages of things, beings, and entities.
This project is part of the national cultural programme "Timișoara – European Capital of Culture in the year 2023" and is funded by the City of Timișoara, through the Center for Projects.