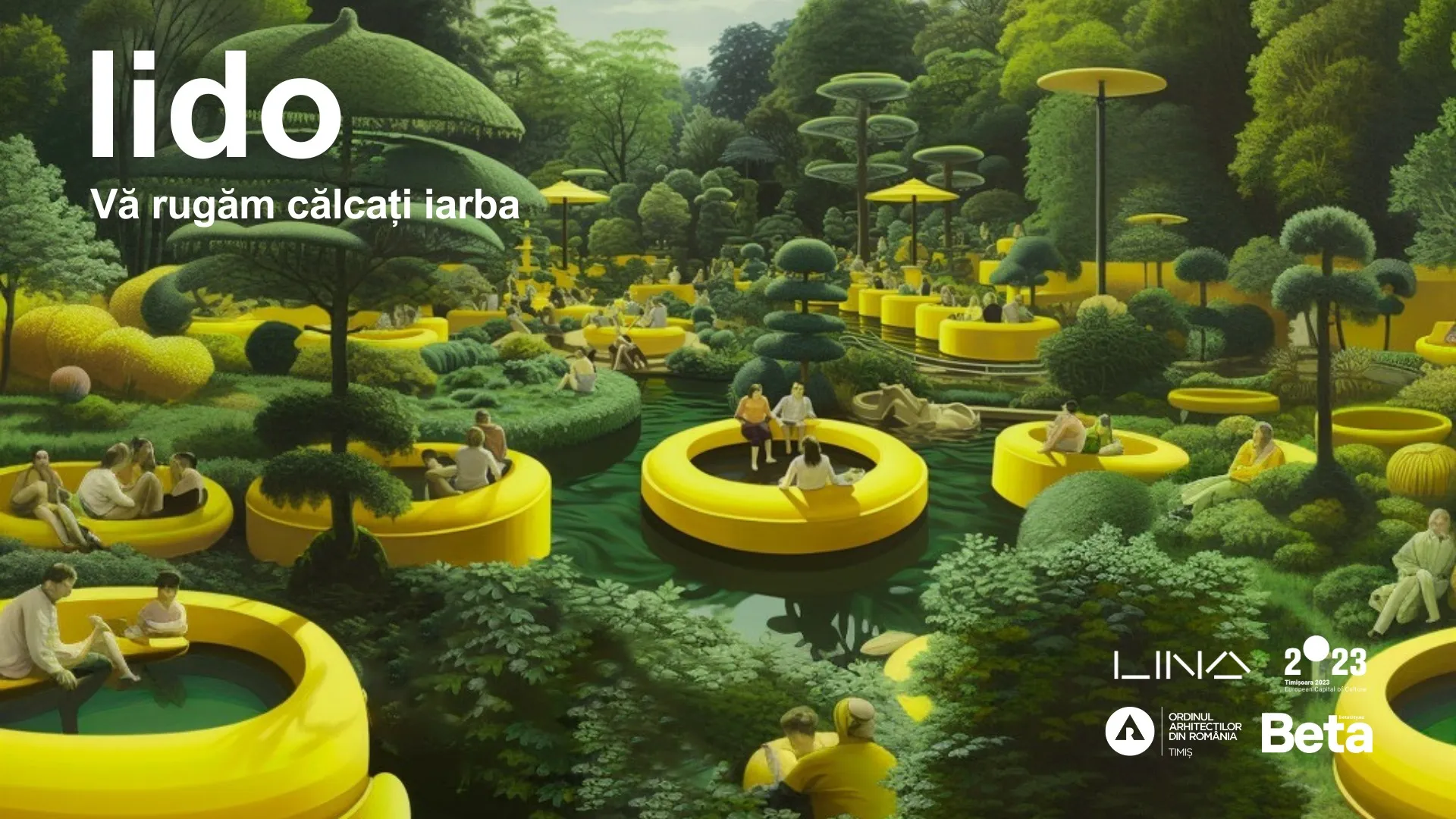 LIDO: Please step on the grass
Programme
Friday to Sunday, all daySpecial event on Saturday, 11:00-15:00
Timisoara, a city with a rich history and vibrant urban life, is blessed with a network of bodies of water that meander through its landscape, contributing significantly to the city's character.
By introducing water as a constructive material, Timisoara can create water front promenades, recreational spaces, and sustainable transportation options.
Furthermore, these efforts can breathe new life into neglected or underutilized areas, promoting economic revitalization and community engagement.
Collaborative planning and responsible development can ensure that water becomes a vital and enduring element of the city's urban fabric, enhancing the quality of life for its residents and visitors while preserving the city's natural heritage.
The significance of making the central area of Victory Square accessible to the public cannot be overstated. It not only provides a quiet spot in the city center for people to relax but also encourages community involvement, turning the square into a beloved gathering place for everyone.
Creating such spaces improves city life, making it better for everyone who lives there. It's clear that Victory Square is nowadays mostly used as a place to pass through. It's full of interruptions and isn't inviting for people to stay and spend some time.
LIDO's aim is to renovate and make the green area of the plaza usable for people. This would introduce a new way to enjoy this space – not just as a place to observe but as a place to actively use. Reviving the central area of Victory Square as a public green space in the city is crucial for changing how people perceive this place.
In contrast to the usual way public spaces are designed, lido is different.  It's designed to be flexible, without strict rules, and its main goal is to encourage spontaneity and free use of its interior.
This temporary project will be placed in Victory Square, in the heart of Timisoara.