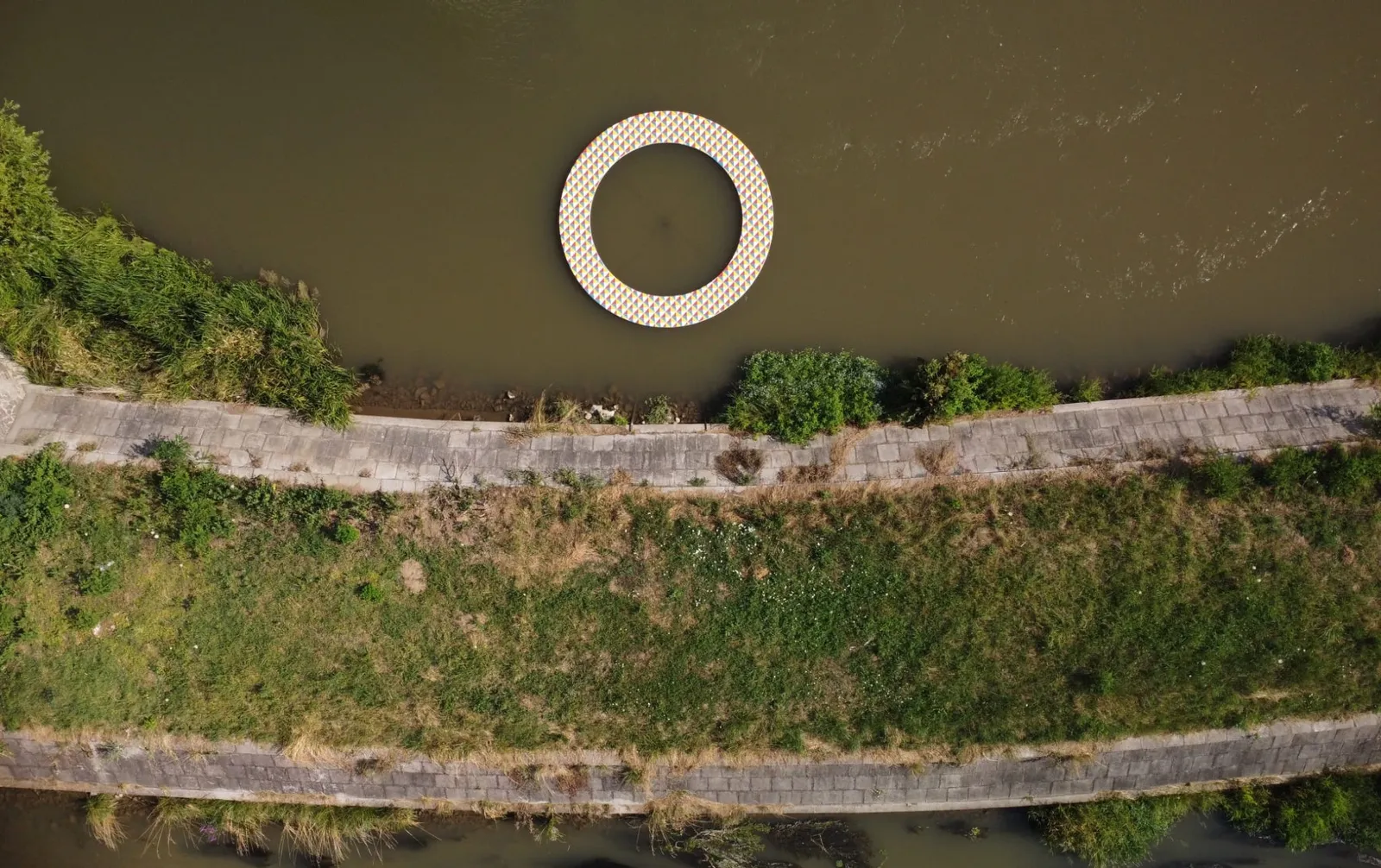 Miki Velciov | Power Transformer
Visiting hours
Friday to Sunday
The Bega Canal represents the most important hydrographic work in Timișoara's heritage, constructed in 1728 with the purpose of draining marshy areas and eradicating malaria from the region. The creation of this canal allowed the emergence of artisan quarters, which became the foundation for the city's urban and industrial development. Later on, the Bega Canal was used for commercial transportation of goods to Europe. It is considered the oldest navigable canal in Romania and is still in use today for public transport.
Installation: Miki Velciov
Photo: Rafael Vasilcin
Project realised with the support of a grant for artistic creation ''Energy!'' awarded by the Municipality of Timișoara, through the Project Centre, within the National Cultural Programme "Timișoara - European Capital of Culture in 2023".