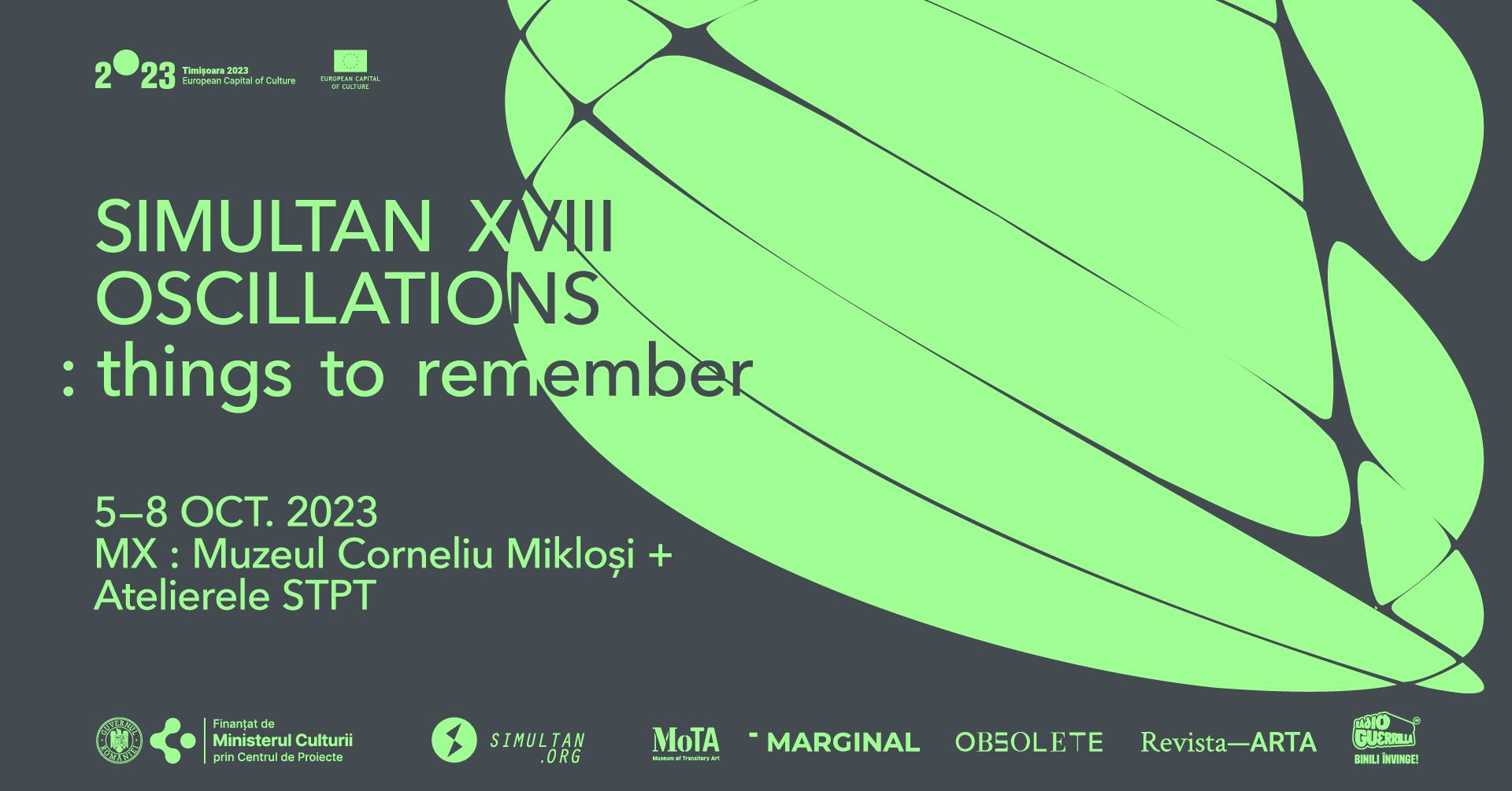 SIMULTAN Festival 2023
Programme
Friday, 18:00-23:00Saturday and Sunday, 16:00-23:00
SIMULTAN Festival is an annual event built around an artistic concept, which channels current situations caused by various changes in contemporary society, whether socio-political, economic or technological.
The festival functions as a transdisciplinary platform dedicated to emerging media projects (audio-visual), experimental music and sound arts, in order to facilitate a meeting and presentation point for the local artistic community in relation to the international one.
The program of the event, during the nine days, includes a series of events and actions, such as live sound and audiovisual performances, video art screenings, exhibitions, conferences and workshops in which some themes and methods are: stylistic eclecticism, relationship between man and technology, recycling or ecological themes, dry-digital lyricism, the fusion of acoustic and electronic instruments, expanded cinema, jovial sound collage, as well as the reflection on the political valences of sound.
Stay up to date and subscribe to the organizer's Newsletter › www.simultan.org/newsletter
This project is part of the national cultural programme "Timișoara – European Capital of Culture in the year 2023" and is funded by the City of Timișoara, through the Center for Projects.