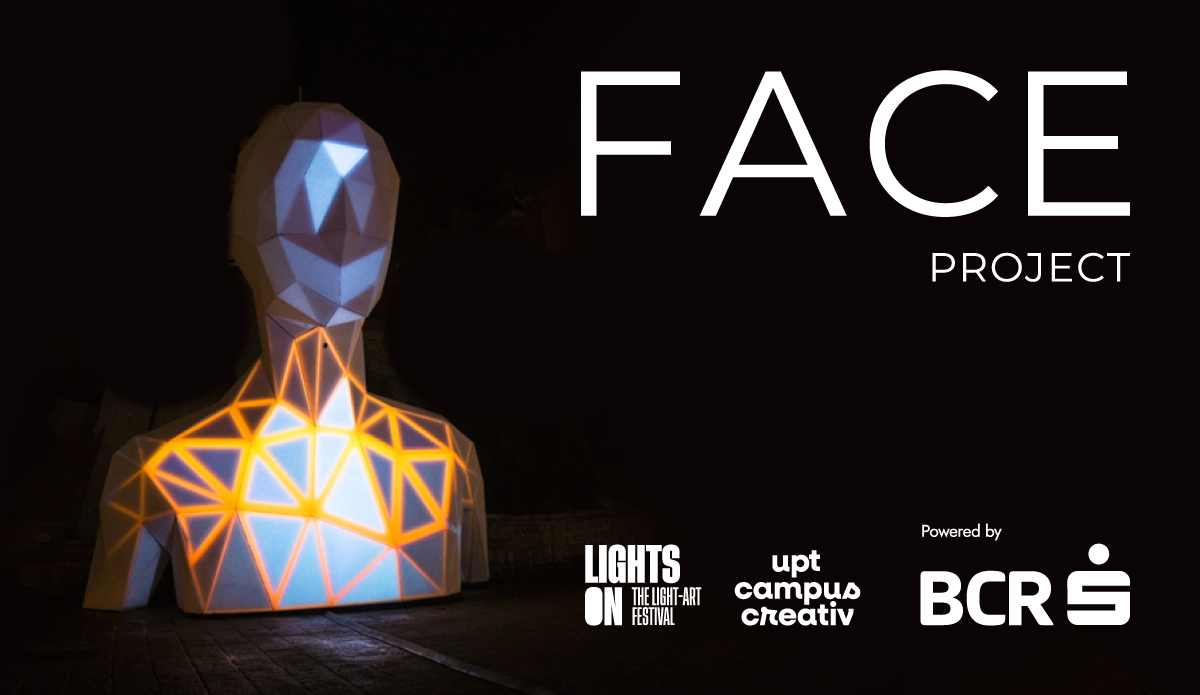 The Face in Campus
Programme
Friday to Sunday, after dark
THE FACE is an interactive installation by artists Thomas Voillaume and Florian Girardot. Presented in the form of a giant bust onto which 360 images are projected, the installation brings into question how the image of people is reflected online in the digital age. Viewers can interact with the installation by approaching and having their distorted image projected onto the sculpture.
The installation will be operational after dark.
The installation is presented with the support of LightsON Romania and supported by BCR.
The project is part of the national cultural programme "Timișoara – European Capital of Culture in 2023" and is funded through the Grow Timișoara 2023 programme, implemented by the Center for Projects Timișoara, with funds allocated from the state budget, through the budget of the Ministry of Culture.