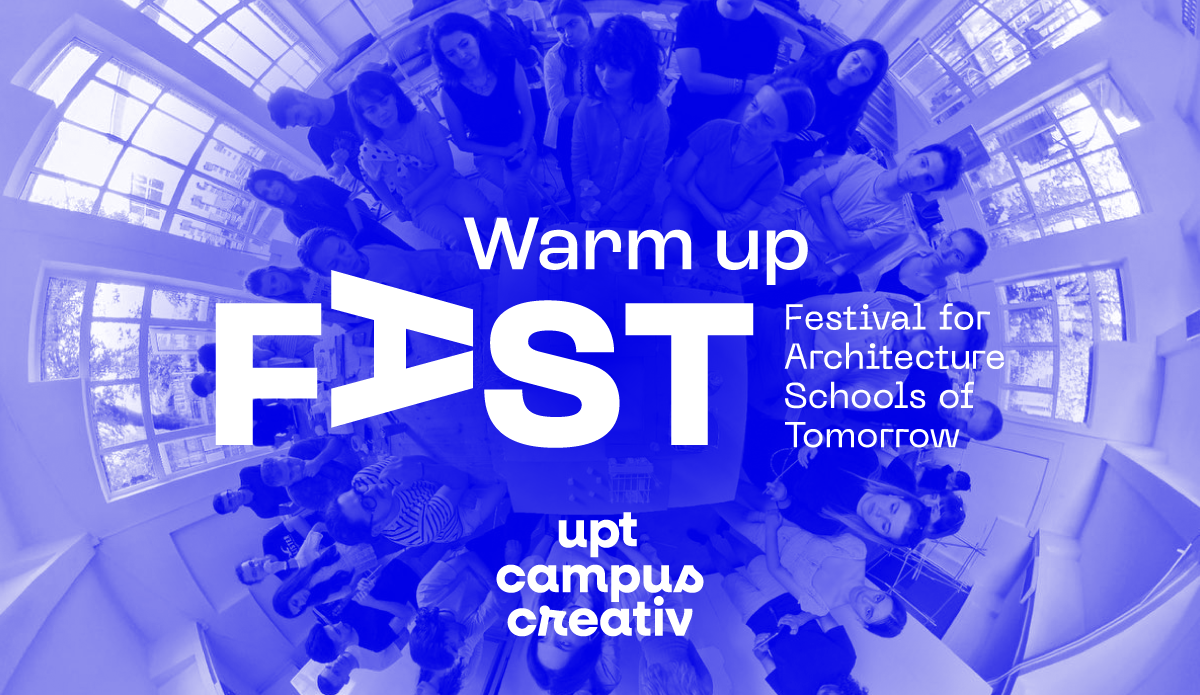 Warm-up FAST – Festival of Architecture Schools in Romania
ARChA
Politehnica University of Timisoara, Bd. Mihai Viteazu, nr. 1

Programme
Sunday, 17:00-21:00
FAST – Festival of Architecture Schools of Tomorrow will bring together hundreds of students, teachers and architects from all over the country and the Euro-region in November.
In anticipation of this program, we propose an event that will prepare and introduce us to the atmosphere of the festival. And what better place for this moment than the pavilions built by the teams of the Faculties of Architecture in Romania.
Dan Felix Paraschiv and Előd Golicza, both graduates of the renowned Mendriso Academy of Architecture, we'll be alongside for the conversation.
We inaugurate the pavilions with talks about architecture and public space, music and chill.
The project is part of the national cultural programme "Timișoara – European Capital of Culture in 2023" and is funded through the Grow Timișoara 2023 programme, implemented by the Center for Projects Timișoara, with funds allocated from the state budget, through the budget of the Ministry of Culture.