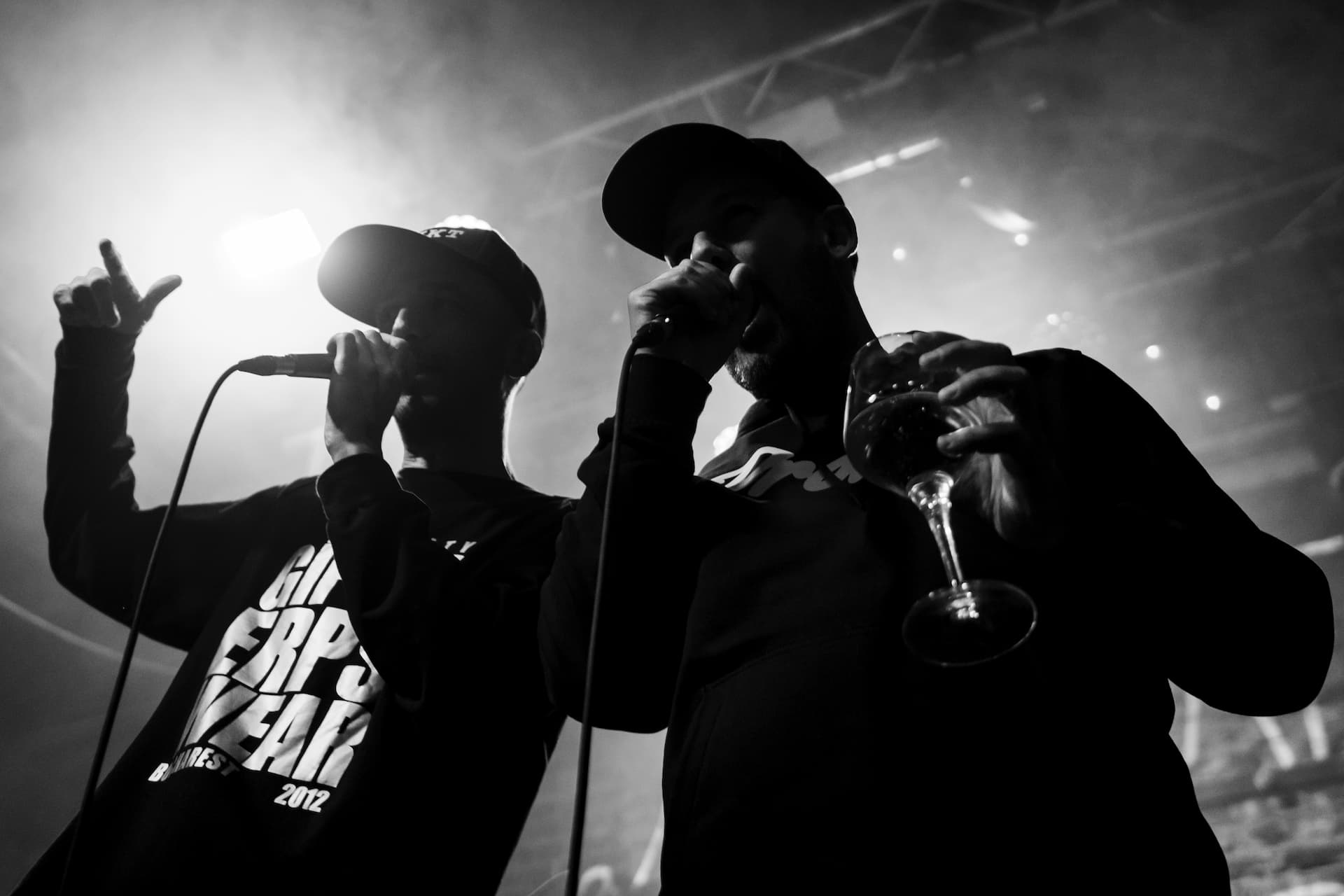 Brigada D vs. Qinta Spartă
Programme
Saturday, 19:00-20:00
Brigada D: Norzeatic / Brugner / DJ Dox
Qinta Spartă: Tavi Scurtu – drums, sampler; Albert Tajti – keyboards; Mike Alex – electric bass, synth bass; Tzuc – scratches & cuts
Brigada D is a hip-hop band with a history of almost 30 years, consisting of the two MCs Norzeatic and Brugner, joined by DJ Dox. Known in the 90s as Delikt, they were one of the bands of the RAN-S syndicate, the first hip-hop group in Romania (along with R.A.C.L.A, Da Hood and Getto Daci). In 1998, Delikt released the album Fără număr (Countless), considered by connoisseurs a cult album and a classic of the genre. The two MCs have had numerous collaborations with hip-hop artists such as the legendary DJ Sleek, La Familia, Il-egal, K-Gula, M&G, C.T.C and members of RAN-S.
After a long period of solo projects, Norzeatic and Brugner reunited under the name Brigada D, together with their old collaborator DJ Dox, one of the first and most famous hip-hop DJs in Romania. The bonus of this comeback is the collaboration with the jazz instrumental band Qinta Spartă (Tavi Scurtu – drums & sampler, Albert Tajti – keyboards, Mike Alex – bass and DJ Tzuc). They come up with a reinterpretation of Brigada's classic instrumental pieces, with added funk, improvisation and catchy grooves.
This event is part of the City Celebration (October 6-8, 2023), a program organised by the Center for Projects and is funded by the City of Timișoara.