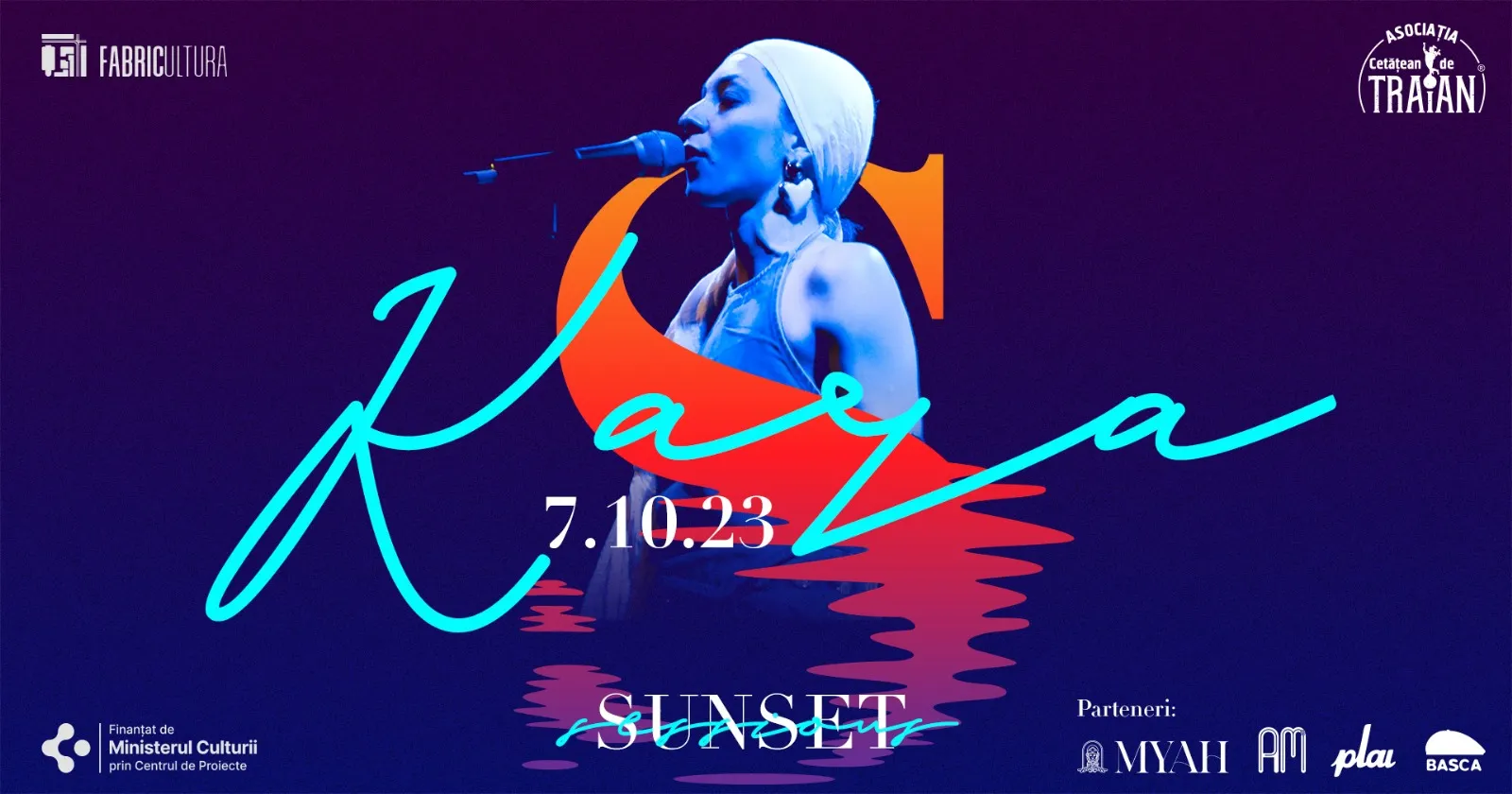 FABRICULTURE Sunset Session, First Edition
Programme
Saturday, 19:00-22:00
FABRICULTURA Sunset Sessions proposes a new type of event, in which the audience has the opportunity to discover the local music scene in a warm and relaxing ambiance, which invites audience members to disconnect from everyday life and reconnect to the artistic act, socialization and social cohesion.
FABRICULTURA Sunset Sessions represents a series of live music sessions aimed at urban regeneration of the Fabric neighborhood through artistic interventions.
The recurring sessions will allow the coagulation of a local community around a common interest, the promotion and support of local artists, but also the creation of a high quality audio-visual archive that will be available to the general public in the online environment.
The launch event will include the main action – the live music concert with the artist from Timişoara Andra Kara and several secondary actions aimed at attracting as many participants as possible in order to popularize the concept and location.
Thus, the concert will take place in the multi-functional space MYAH in Traian Square nr. 5 (Minerva Palace), during the evening, lasting about two hours. On the opposite side of Traian Square, the concert will be broadcast via live streaming, video only, on an LED screen.
Passers-by will be able to find a clue on the screen to redirect them to the next location, the AMPM café where there will also be a live broadcast of the concert, this time only audio. From here, the audience is also directed through clues to the Basca Theatre, where a troupe of dancers will perform on the same live broadcast.
And finally, the last clue will take viewers to the source location, where they will be able to see live the performance both inside and outside the space through the large showcase windows of the venue.