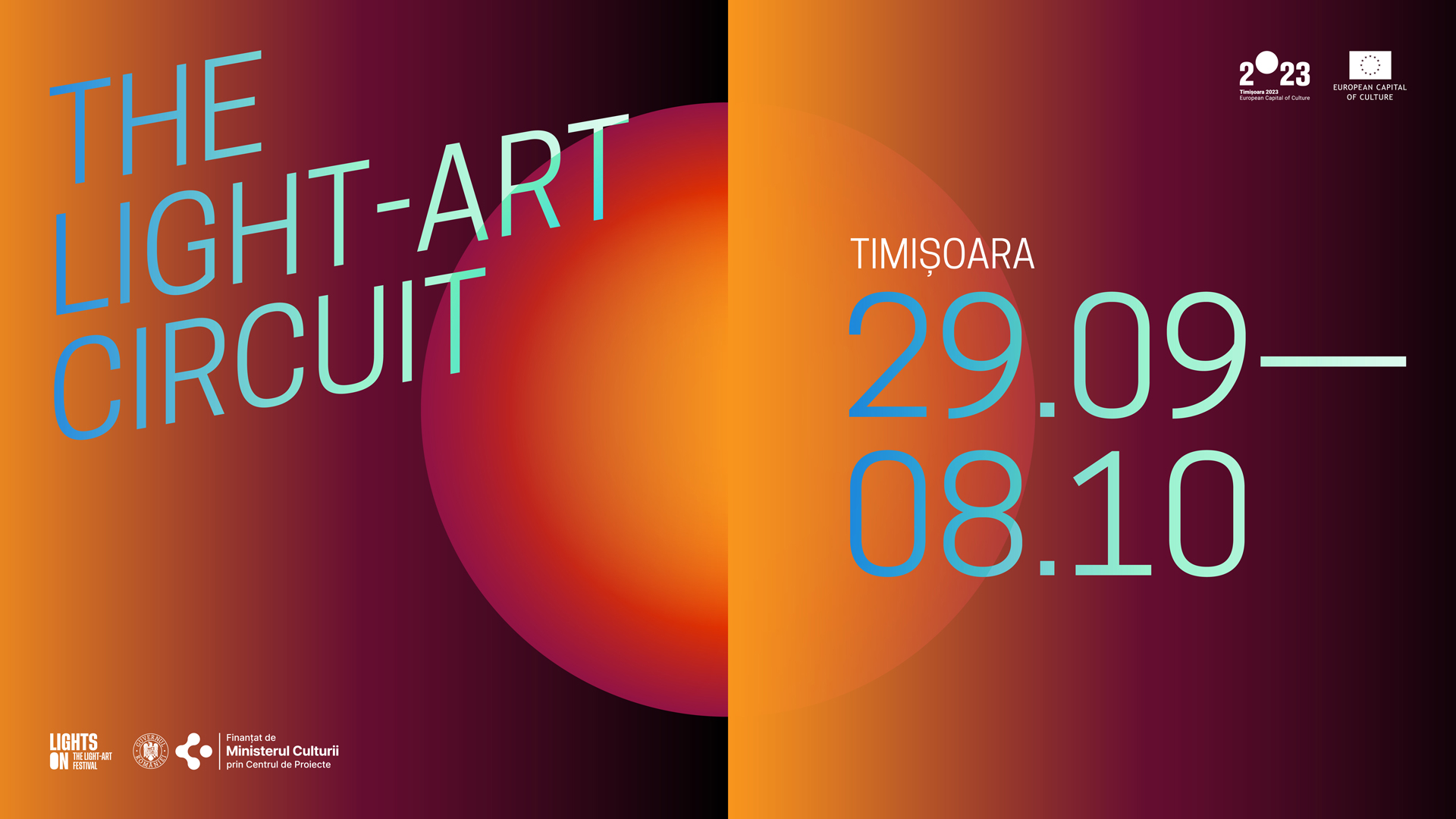 Lights On – The Night-Art Festival – The Light-Art Circuit
Multiple locations

Bega Canal

Programme
Friday to Sunday, 20:00-02:00
The most important of the activities included in Lights On – the Night-Art Festival, the circuit of light installations is, in fact, the engine of the whole festival. 20 light-art works spread throughout the Iosefin neighbourhood are connected by guided tours, and the audience is invited to a night walk to discover them and to discover, equally, their city.
From the streets, to inner courtyards, the basins on the Bega bank or even the river itself, all these spaces come to life after dark and become points on the most non-conformist map that invite the public to walk and observe.
Be a part of a truly nocturnal event, but one that does not disrupt, disturb or visually pollute, the installations being placed to communicate with the environment in a unique way. Take the circuit at your own pace, this is truly an event open to the public long after midnight, be mesmerised by the works, read their stories and rediscover your city in the Lights On way. This is our invitation, an invitation not to be missed.
Locations: Iosefin Bridge, FLORA restaurant, Alpinet Park, Mocioni Square, Maria Square, Paltim, Swimming Pool at Tudor Vladimirescu Street No. 19A, Polytechnic Campus, Arta Cinema, BEGA River, Palace of Waters.
The project is part of the national cultural programme "Timișoara – European Capital of Culture in 2023" and is funded through the Grow Timișoara 2023 programme, implemented by the Center for Projects Timișoara, with funds allocated from the state budget, through the budget of the Ministry of Culture. The Night-Art Festival is presented by George by BCR. Sponsors: Fan Courier, Iulius Town, ATP Motors. Project partners: Leeds City Council, In-Edu Association Timișoara, German Cultural Center Timișoara, Cluj Cultural Center, West University Timișoara, University of Art and Design Cluj-Napoca. Communication partners: Getica OOH, Galeriile Aushopping, Pressone.ro, G4Media.ro, Hotnews.ro.