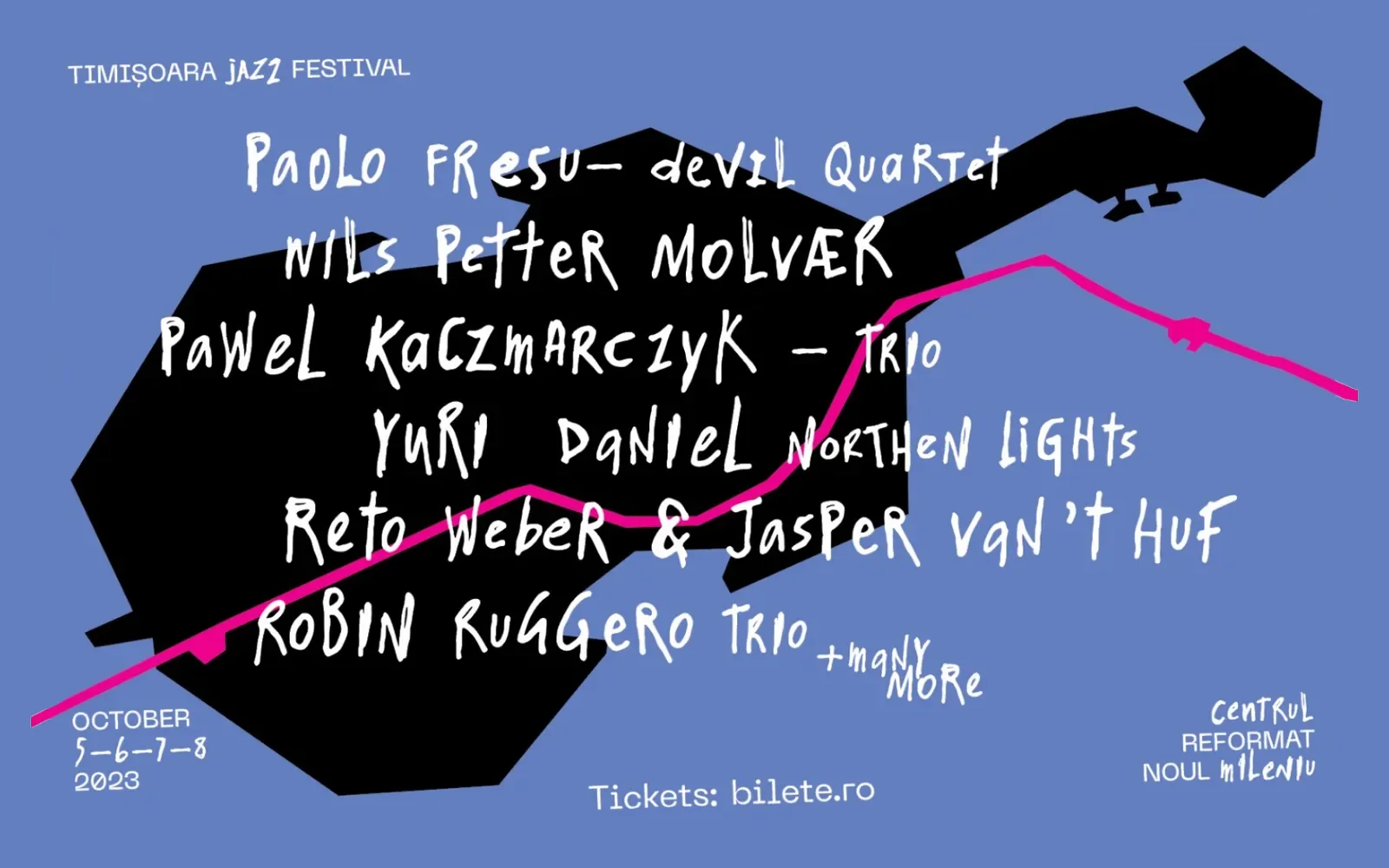 Petre Ionuțescu & Fluidian / Sebastian Spanache | Timișoara Jazz Festival
Programme
Saturday, 16:00-17:00
part of Timișoara Jazz Festival 2023, XIII
Petre Ionuțescu, also known as Trompetre, is a trumpeter, multi-instrumentalist artist, composer, and music producer with a rich and diverse career. He was a founding member of the bands FunkyGrowl and Blazzaj and is the founder of the Romanian Brass Society. He has collaborated with various artists from the Romanian music scene, including Alexandrina, Subcarpați, Negura Bunget, Thy Veils, Makunouchi Bento, and many others.
Starting in 1995 and continuing to the present day, Trompetre has had a prolific concert career, performing both in Romania and internationally. He has participated in renowned festivals such as the Gărâna Jazz Festival, Plai Timişoara Festival, Timișoara Jazz Festival, Stuffstock Vama Veche, Peninsula – Tg Mureș, Untold Cluj, Jazz in the Park, Samfest Jazz Satu Mare, Smida Jazz, JazzTM Timișoara, Sziget Festival, Wave Gotic Treffen Leipzig, With Full Force Löbnitz, sharing the stage with renowned artists such as Al Jarreau, Al de Meola, Tricky, Jazzanova, and others.
In 2013, he founded the solo project TROMPETRE, to which various collaborators and friends from different artistic backgrounds have contributed over time. In 2022, he was recognized as the Trumpeter of the Year at the Timișoara Jazz Awards.
Photo (c) Petru Cojocaru
Proiectul face parte din Programul Cultural Național Timișoara – Capitală Europeană a Culturii în anul 2023 și este finanțat prin programul BEGA, derulat de Centrul de Cultură și Artă al Județului Timiș, cu sume alocate de la bugetul de stat, prin bugetul Ministerului Culturii.