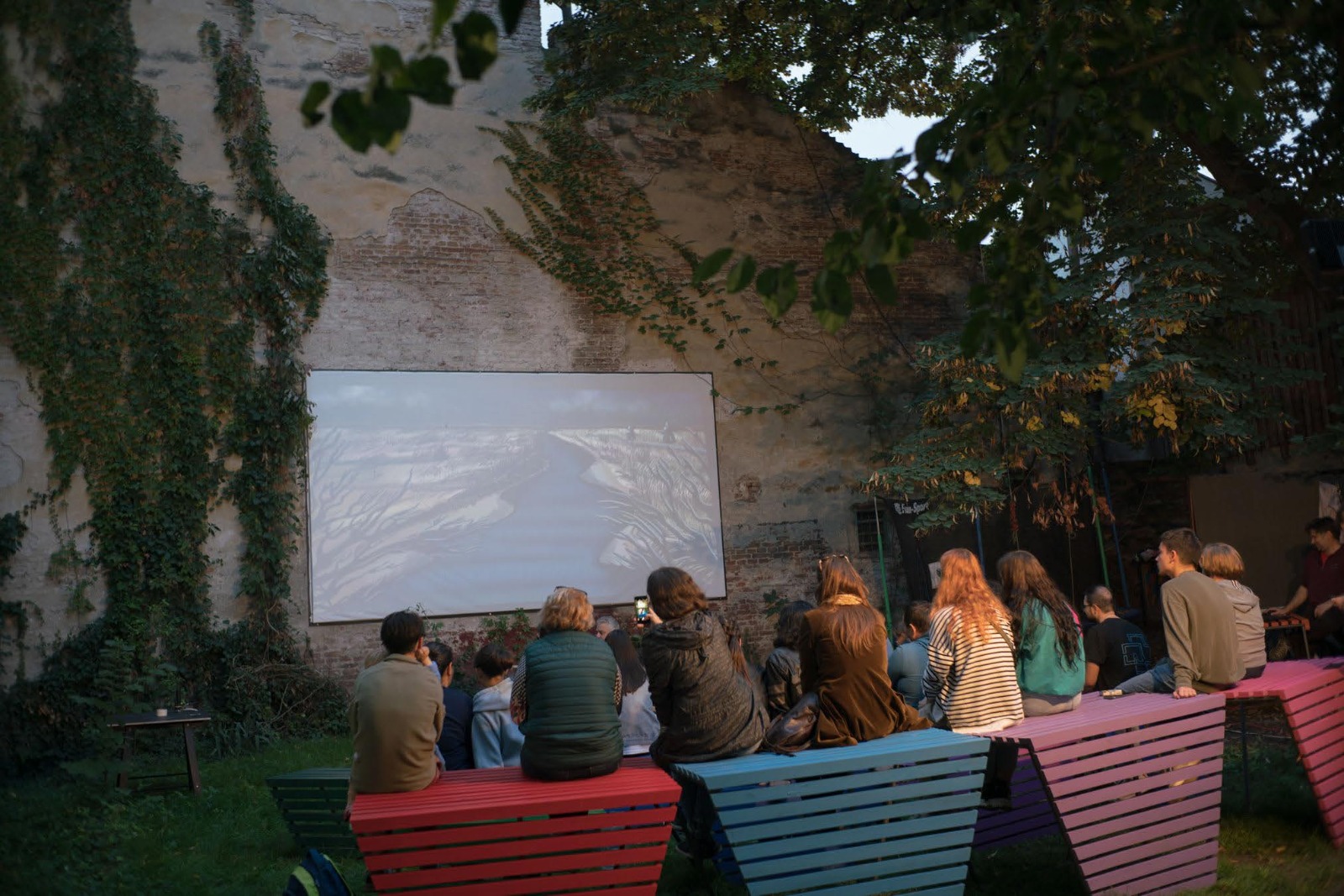 The Venice Syndrom and Rent Rebels
Programme
Sunday, 19:00-22:00
The screenings are part of the series of events Casa Jakab Toffler: With Open Doors and they will be followed by discussions with guests from Bloc Zero.
The Venice Syndrome | Andreas Pichler | Germany, Italy, Austria | 2012 | 80 min
Venice is pure romance, the favorite destination of all Europeans, the dream of all Americans, the desire of all Japanese. Venice is where mass tourism meets sophistication, for here even the most critical of people become euphoric.
The city had twenty million visitors last year, an average of sixty thousand a day, and this year the number will increase again. But this number must be compared with the fifty thousand inhabitants, a number which decreases as the city becomes uninhabitable. As it stands now, by 2030 there will be no Venetians left as the city is nothing more than a nightmare for its inhabitants.
The film depicts a city with a still glamorous facade, while reporting the great exodus and the remnants of Venetian life: its subculture of workers in the tourism industry; porters, backpackers from Piazza San Marco, hotel porters; people who are forced to move to the mainland because they can no longer afford the rent.
This film tells the story of life trapped under the enormous pressure of mass tourism, an industry that devours the very basis of its survival.
Rent Rebels | Gertrud Schulte Westenberg, Matthias Coers | Germany | 2014 | 78 min
The film is a kaleidoscope of the struggles of Berlin tenants against their relocation from neighborhood communities. From Berlin's town hall occupation to a camp in Kottbusser Tor, organized eviction prevention and seniors' fights for their community center and age-appropriate apartments, a new urban protest movement is growing.
This project was realized with the support of a Energie! grant for artists, awarded by the Municipality of Timișoara through the Center for Projects, in the context of the national cultural programme "Timișoara – European Capital of Culture in 2023".