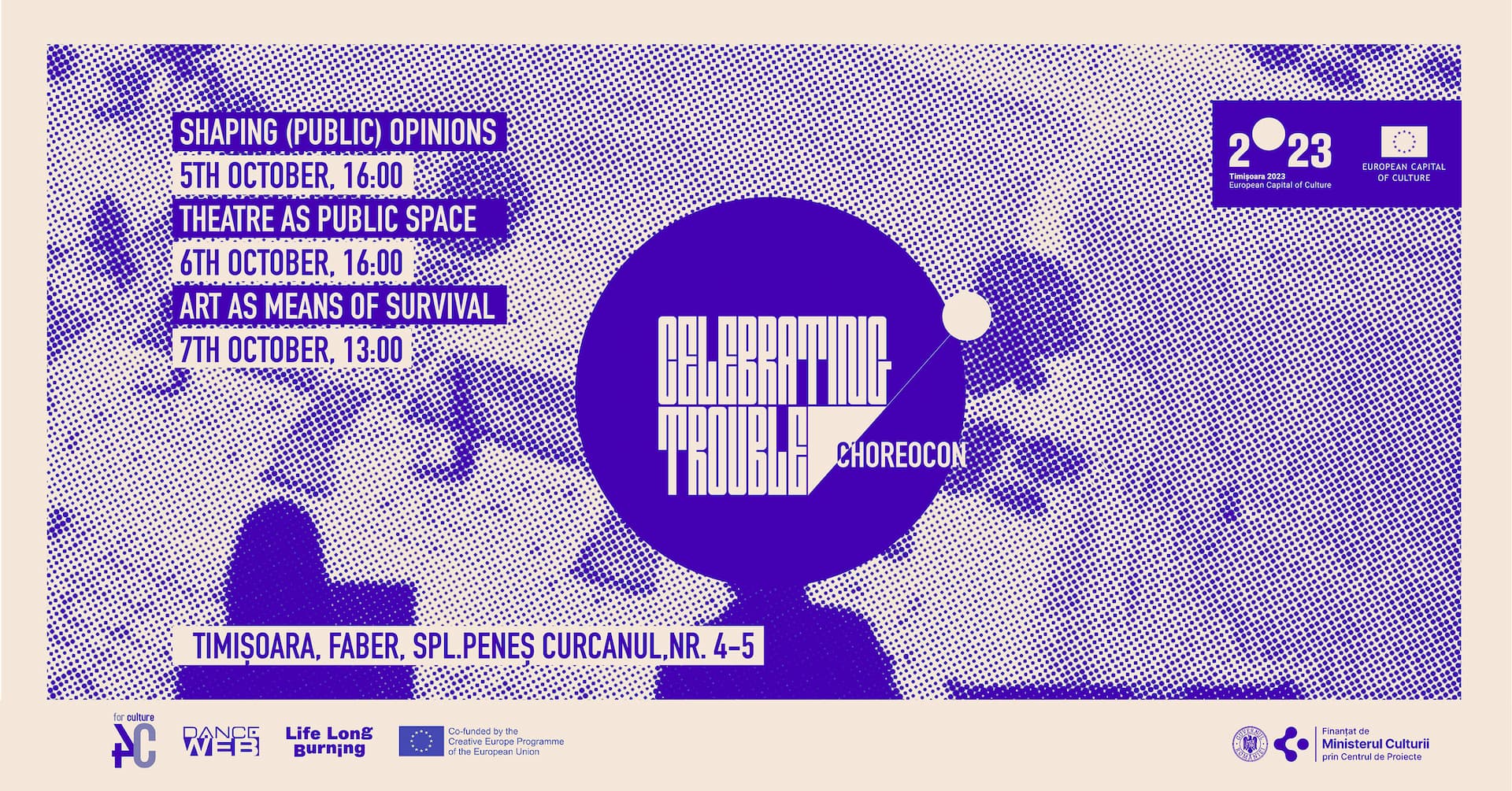 Theatre as Public Space
FABER
Spl. Peneș Curcanul, nr. 4-5

Program
Friday, 16:00-19:00
Speakers: Florian Malzacher (playwright & curator, Germany),  Edit Kaldor (director & playwright Netherlands), Arkadi Zaides (coreographer & performer, Israel)
The event will have a 30 min break.
This event is part of Celebrating Trouble. Choreographic Convention, october 4-8, a festival of shows, exhibitions and panel discussions with speakers and performers active on the international cultural scene.
The project is part of the national cultural programme "Timișoara – European Capital of Culture in 2023" and is funded through the European Echoes Timișoara 2023 programme, implemented by the Center for Projects Timișoara, with funds allocated from the state budget, through the budget of the Ministry of Culture.