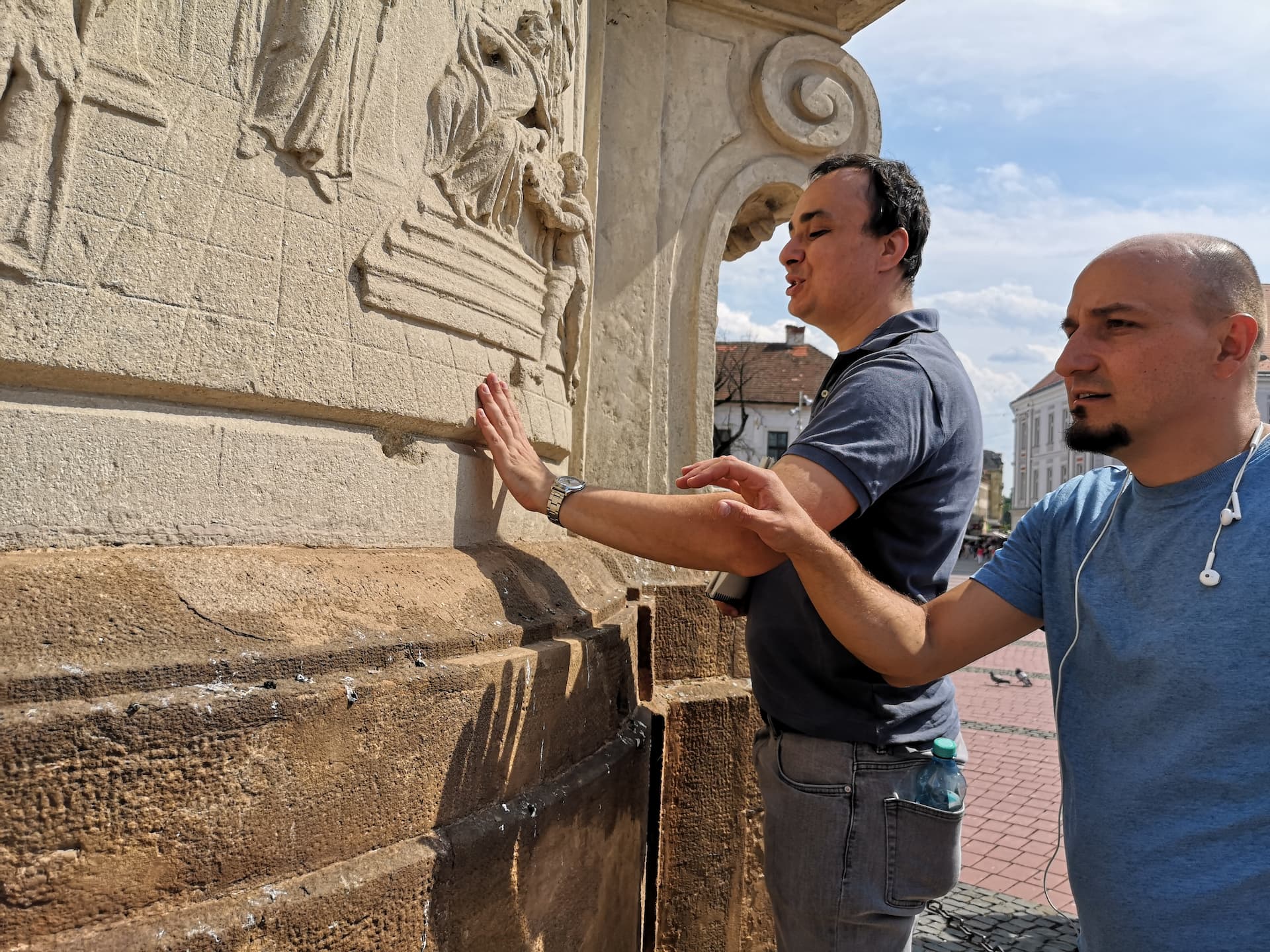 Timișoara Throught My Eyes – Guided Tours for the Visually Impaired
Multiple locations

Timișoara

Organiser

Timișoara GIS Community Association
Programme
Saturday, 14:00-16:00Sunday, 11:00-13:00 și 14:00-16:00
Free access (reservation needed)
The event will include three activities:
tandem bike ride on the "Park Trail" on Saturday from 2 pm
guided walking tour of the Fabric district on Sunday from 11 am
tandem bike ride on the "Park Trail" on Sunday from 2 pm
Participation is free, but registration is required by phone or email at [email protected]
Participants will learn interesting facts about the history and important cultural sights of this valuable district of Timișoara.
The meeting place for participants will be in Children's Park, Riverside Pavilion, at the announced times.
We will prepare tactile booklets for participants, including maps, sketches of important buildings and other tactile images and information to complement the explanations during the tour.
Volunteer guides, well trained beforehand, will help you throughout the activities, both on foot and on tandem bikes.
And to make it even more enjoyable, we will prepare a snack and water for everyone.
We ask participants to bring appropriate footwear, sun cream and insect spray, umbrella/cape if necessary.
In case of rainy weather, events will be rescheduled by mutual agreement with participants.