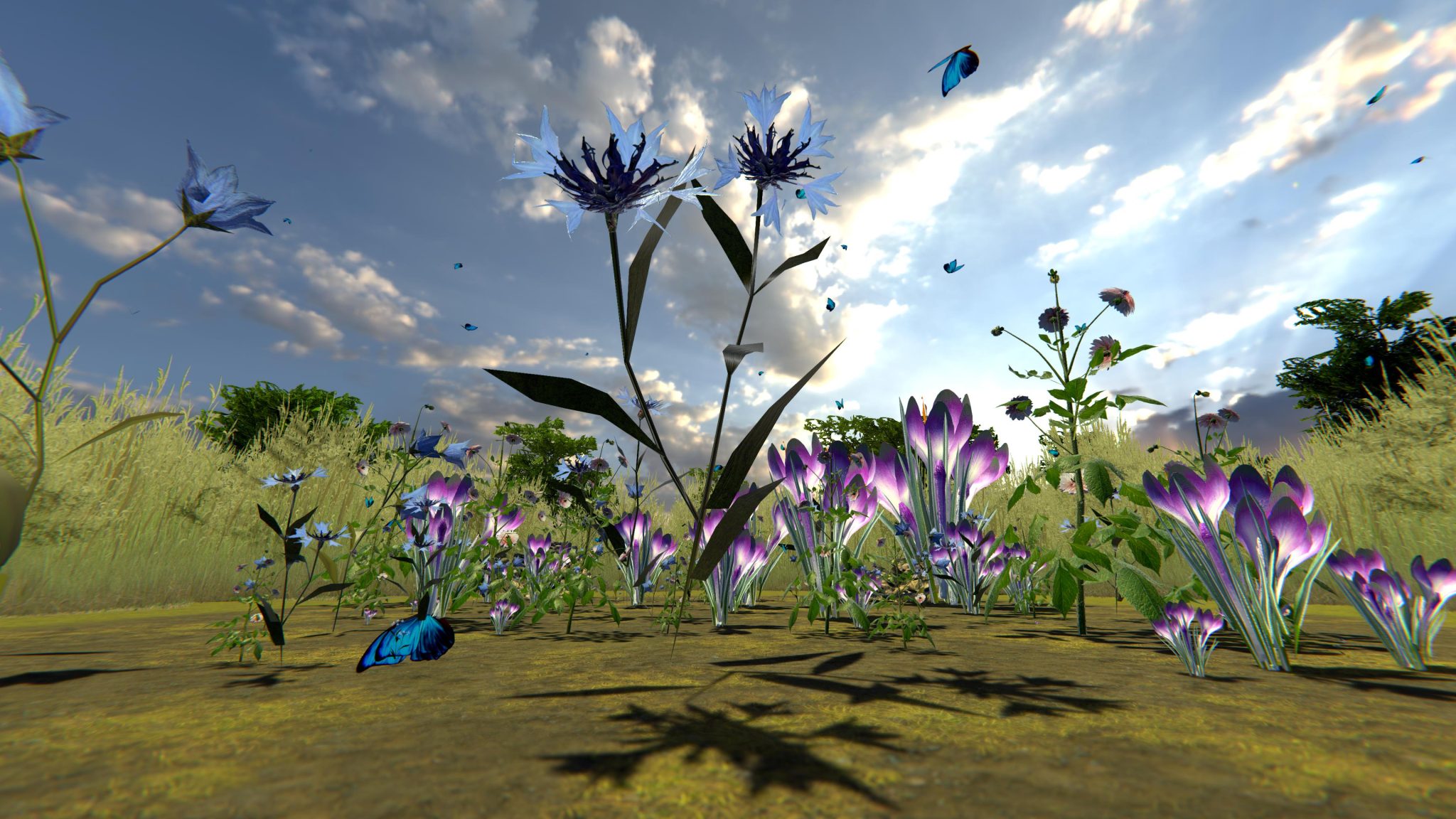 Anna Dumitriu | BioArt Revolution
Organiser

Diaspora Locală Association
Visiting hours
Saturday and Sunday, 12:00-17:00
This pop-up exhibition continues the series of events from the project Revoluția BioArt | BioArt Revolution which aims to open the dialogue between science and art.
Physic AI Garden
A dynamic digital garden where beautiful virtual plants and fungi grow and interact with each other. The plants each represent different drugs, and the garden grows according to what drugs work well together and what drugs cause side effects or interact negatively. Side effects are represented through blemishes on the plant leaves and a healthy ecosystem is represented by insects and arachnids. The artwork is based on actual data of drug interactions and on the AI system that underpins the CAPABLE decision support system for doctors. The project is influenced by the medieval concept of the 'physic garden' of medicinal plants, and also inspired by notions of permaculture which puts plants that grow well together close to each other, considering the whole ecosystem.
Project organized by Romanian Science Festival together with Proper Partner (Austria). Parteneri: Universitate Politehnica si BioCoderDojo.
The project is part of the national cultural programme "Timișoara – European Capital of Culture in 2023" and is funded through the European Echoes Timișoara 2023 programme, implemented by the Center for Projects Timișoara, with funds allocated from the state budget, through the budget of the Ministry of Culture.