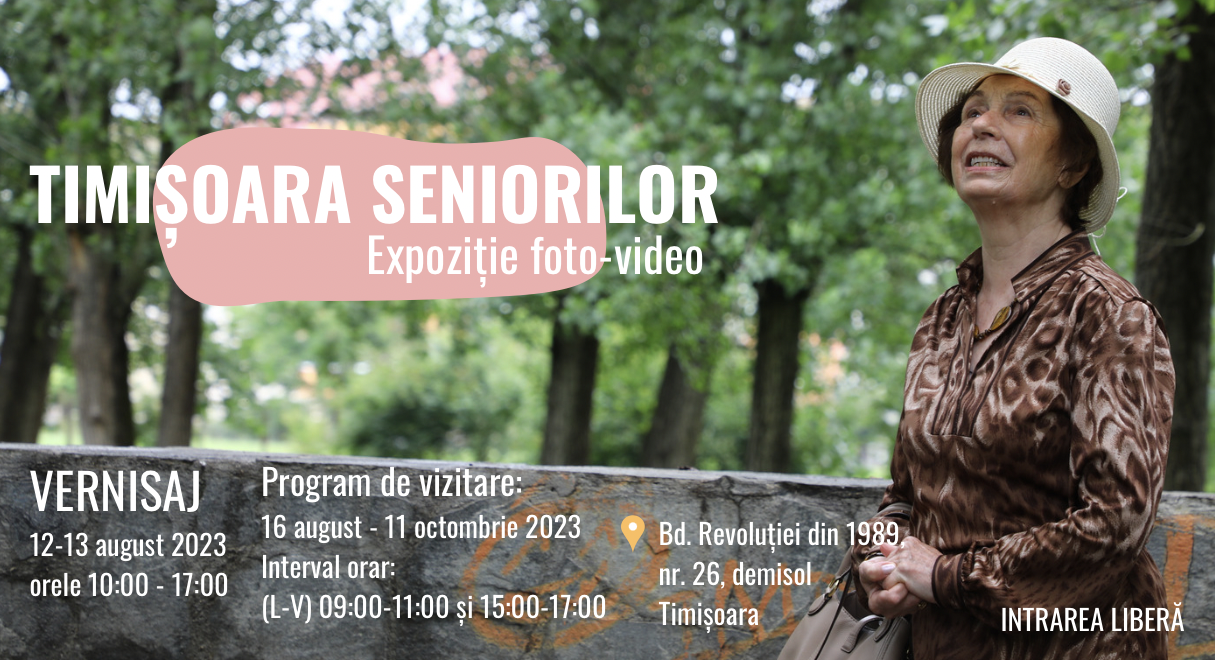 The Seniors' Timișoara
Visiting hours
Friday to Sunday: 9:00-11:30 and 15:00-17:00
The Seniors' Timișoara exhibition includes photographic and video material made during ten guided tours with the seniors of Timișoara, members of the Pietatea Bănățeană Association.
The photo materials are printed, and the video will be presented in the exhibition and includes 10 documentary video clips of the affective tours, 5-10 minutes each.
The project is part of the national cultural programme "Timișoara – European Capital of Culture in 2023" and is funded through the Grow Timișoara 2023 programme, implemented by the Center for Projects Timișoara, with funds allocated from the state budget, through the budget of the Ministry of Culture.