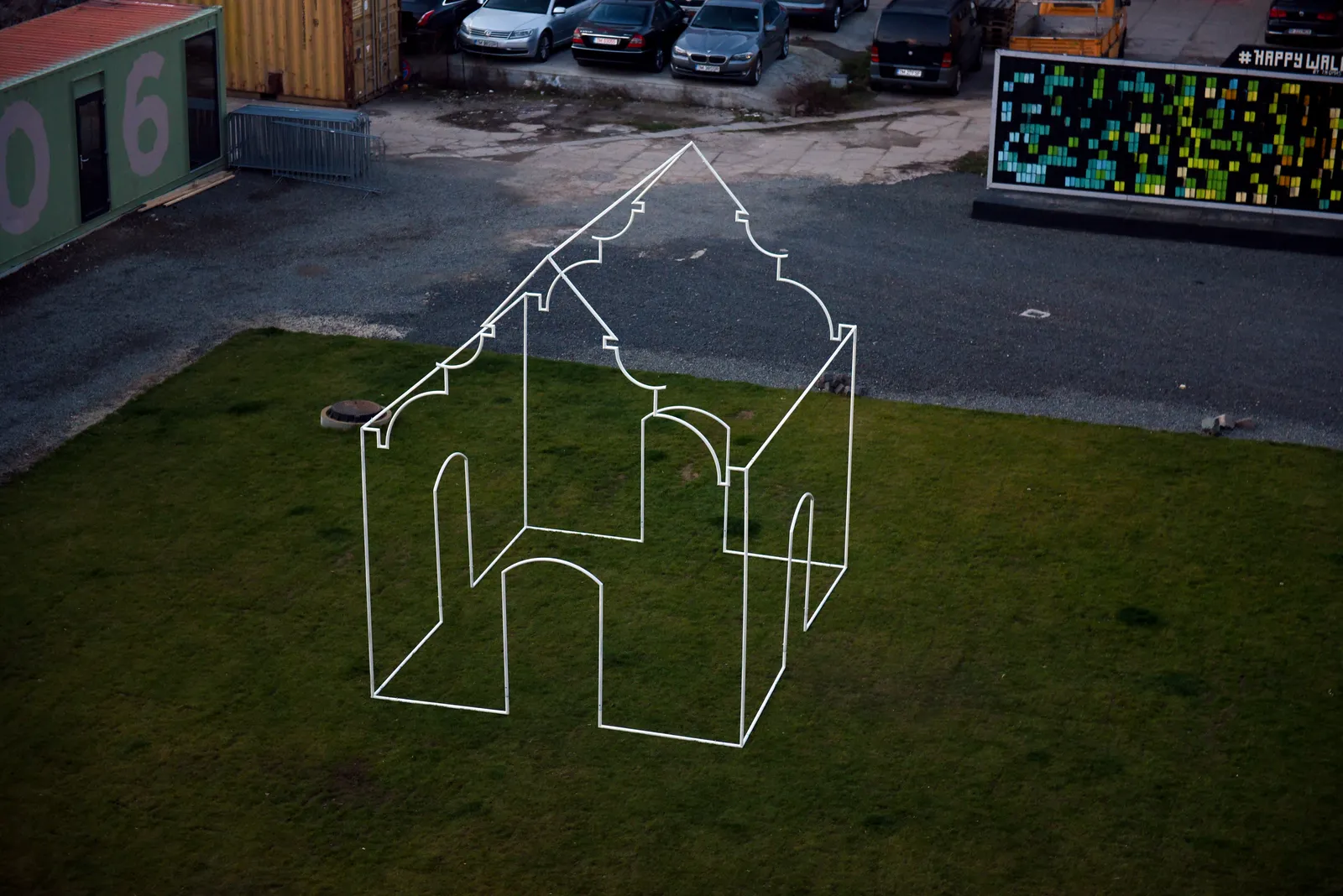 Pop-Up Device For Experimenting Margins by Lera Kelemen
Pop-Up Device for Experimenting Margins is an intervention-type installation in the public space, made by the artist Lera Kelemen, which has as its starting point the studies presented on www.camineinmiscare.ro, which deal, from different perspectives, with the subject of borders..
The installation consists of a structure that reproduces the model of a typical house from Banat, with a "rural baroque" pediment, focusing on the dichotomy of domestic space/public space. Through the Pop-Up Device for Experimenting Margins, the model of the regional home is reproduced through an illuminated outline that reveals formal and structural elements of this type of architecture, transposing them into the urban public space.
This spatial recontextualization draws attention, on the one hand, to the house as a document of the archaic rural world on the way to extinction, and on the other hand, to the idea of defining and delimiting space through borders.
The conceptual discourse of this work invites the audience to ask questions related to how we define our own intimate/personal/domestic spaces, how we relate them to the space of the "other" or to the social one, and what kind of relationships are born between all these spatial typologies.
The installation invites interaction through movement, placing the audience in a collective experience while drawing attention to migration as a "phenomenon of movements between populations or individuals".
This event is part of the City Celebration (October 6-8, 2023), a program organised by the Center for Projects and is funded by the City of Timișoara.