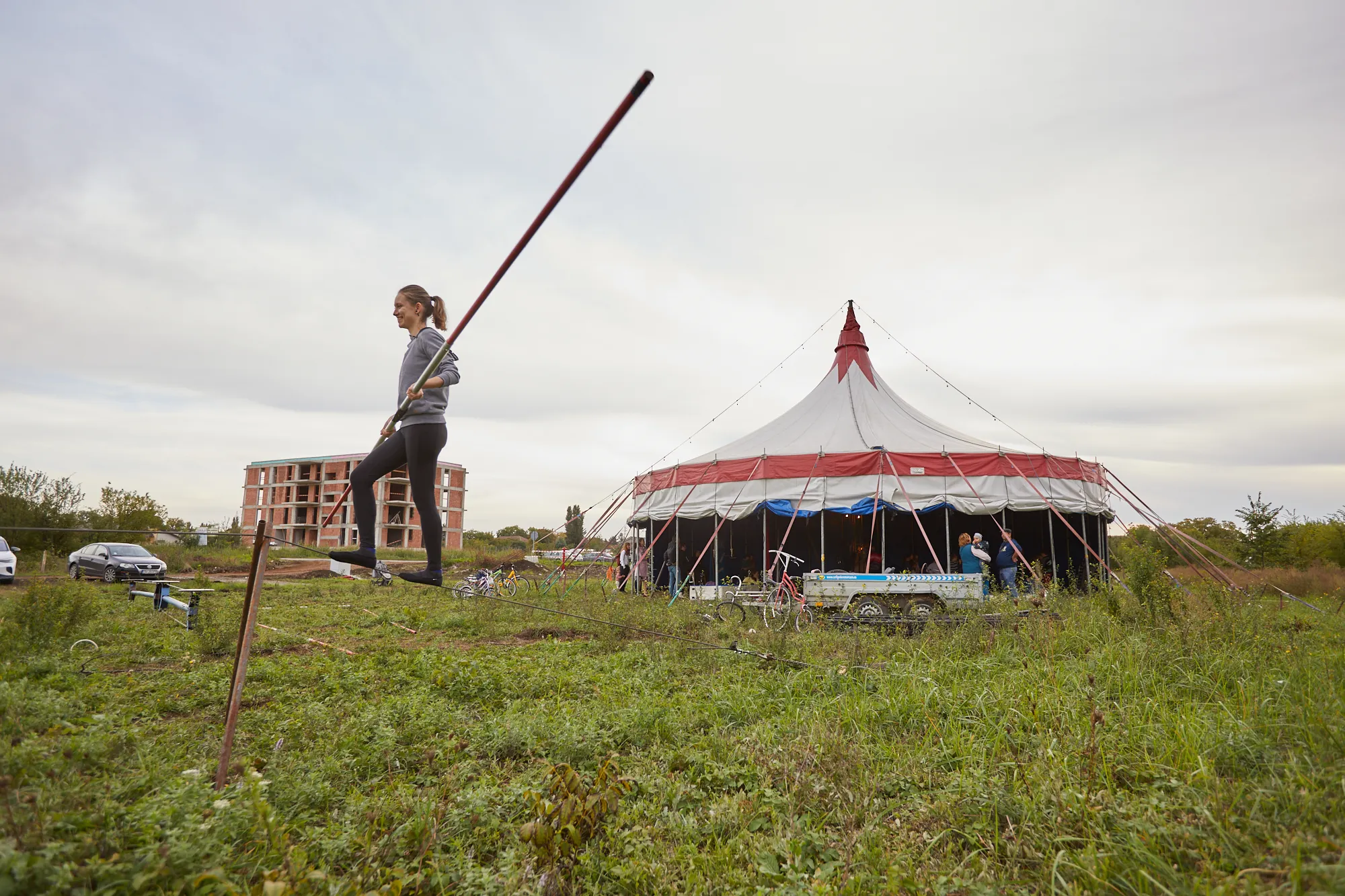 The Circus School
Co-organisers
Muzicon.hub, Școala de Circ
Programme
Saturday, 15:00-17:00Sunday, 10:00-12:00
The Circus School in Timișoara is an innovative project that promotes contemporary circus as an artistic expression, circus as a method of non-formal education based on creative-active pedagogy, a way to explore and express creativity, and it's open to everyone. Participants are invited to push their limits by taking part in unique circus workshops, from juggling, acrobatics, to balance and trapeze. The main objective is the harmonious development of the participants.
Therefore, from October 7th to 8th, 2023, the Circus School offers circus enthusiasts and those who want to unravel the secrets of the circus and delve into the fascinating world of illusions that make stories come to life the opportunity to participate in introductory workshops in the circus arts, with open participation.
Introductory workshops and a funambulism workshop will take place on Saturday, October 7th, between 15:00-17:00. Participants in the funambulism workshop must be over 12 years old.
On Sunday, October 8th, between 10:00-11:00, the Circus School offers a contemporary circus show called "Cu.cu.ieri." The show is for all ages. Also on Sunday, between 11:00-12:00, the Circus School offers introductory workshops in circus arts with open participation.
Financed by the City of Timișoara through the Center for Projects