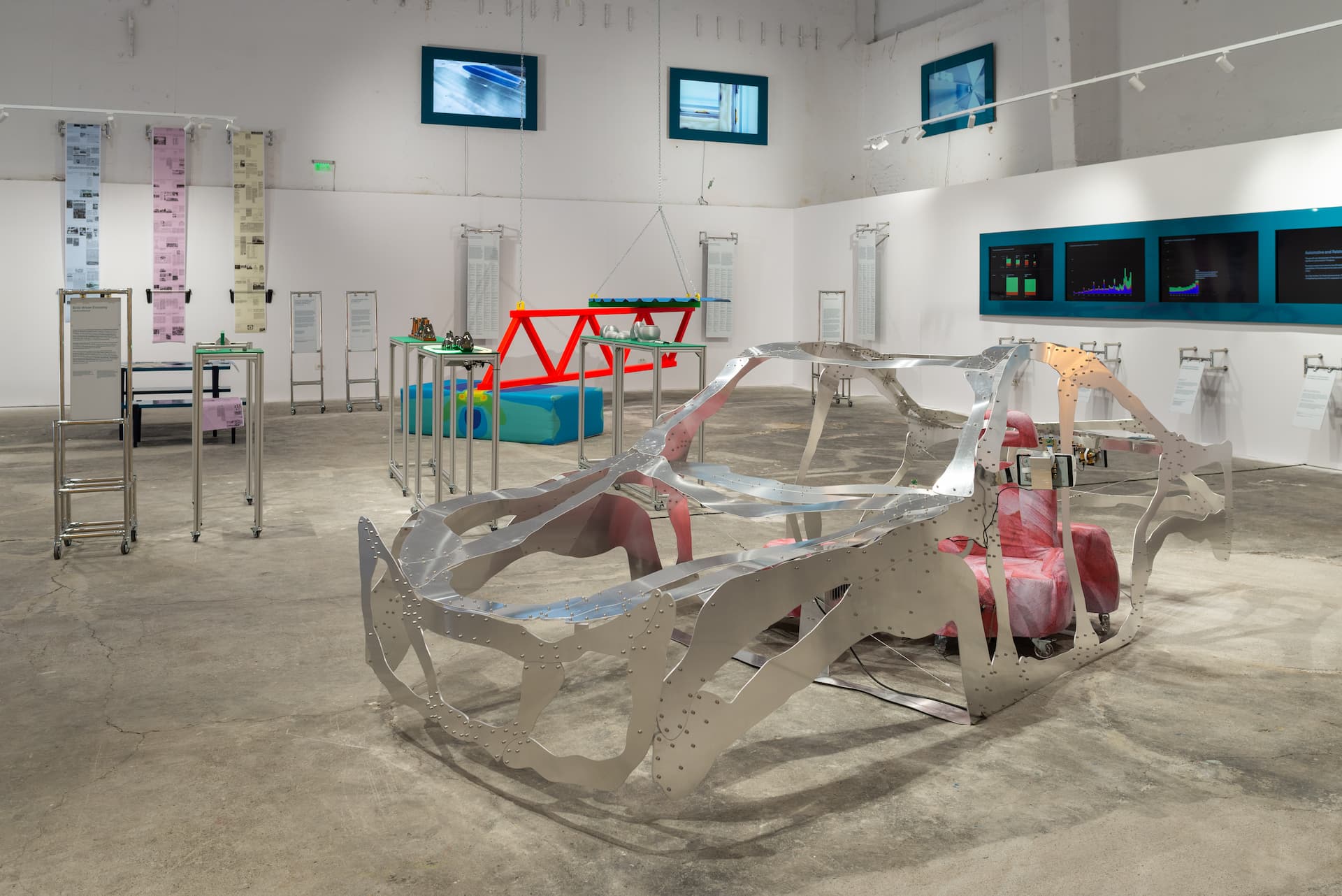 Turn Signals – Design is not a Dashboard
FABER
Timișoara, Spl. Peneș Curcanul, nr. 4-5

Visiting hours
Monday to Saturday, 10:00-20:00
"Turn Signals – Design is not a Dashboard" is an exhibition within the Bright Cityscapes Program, about the industry of Timișoara, the main economic force of the city, for over 200 years. Its uniqueness and
informative value are reflected by works made through unique collaborations, between researchers of the Politehnica University of Timișoara and Romanian and international designers.
The exhibition offers a demonstration of how design intersects with other fields and asks questions related to the industry but also in a more general way, showing that design has a wider reach.
The exhibition serves as a beacon for Timisoara, proposing a new trajectory for the city's design, architecture and digital culture.
Anchored in an extensive research named ‐ "Economy of Timișoara: Territorial Distribution of the Economy in the Timișoara Metropolitan Area", the works in the exhibition used the local engineering network and interacted with well‐ established knowledge systems inside and outside the industrial ecosystem of Timișoara.
Participants: Théophile Blandet, Cinzia Bongino, Cristina Cochior, Jing He, Flora Lechner, Guillemette Legrand, Alina Lupu, Petre Mogoș and Laura Naum / Kajet Journal, Simone C Niquille /techno flesh Studio, Parasite 2.0, Santiago Reyes Villaveces
Curator: Martina Muzi
Funded by Timișoara City through the Center for Projects, The Romanian Order of Architects, Flex Foundation.