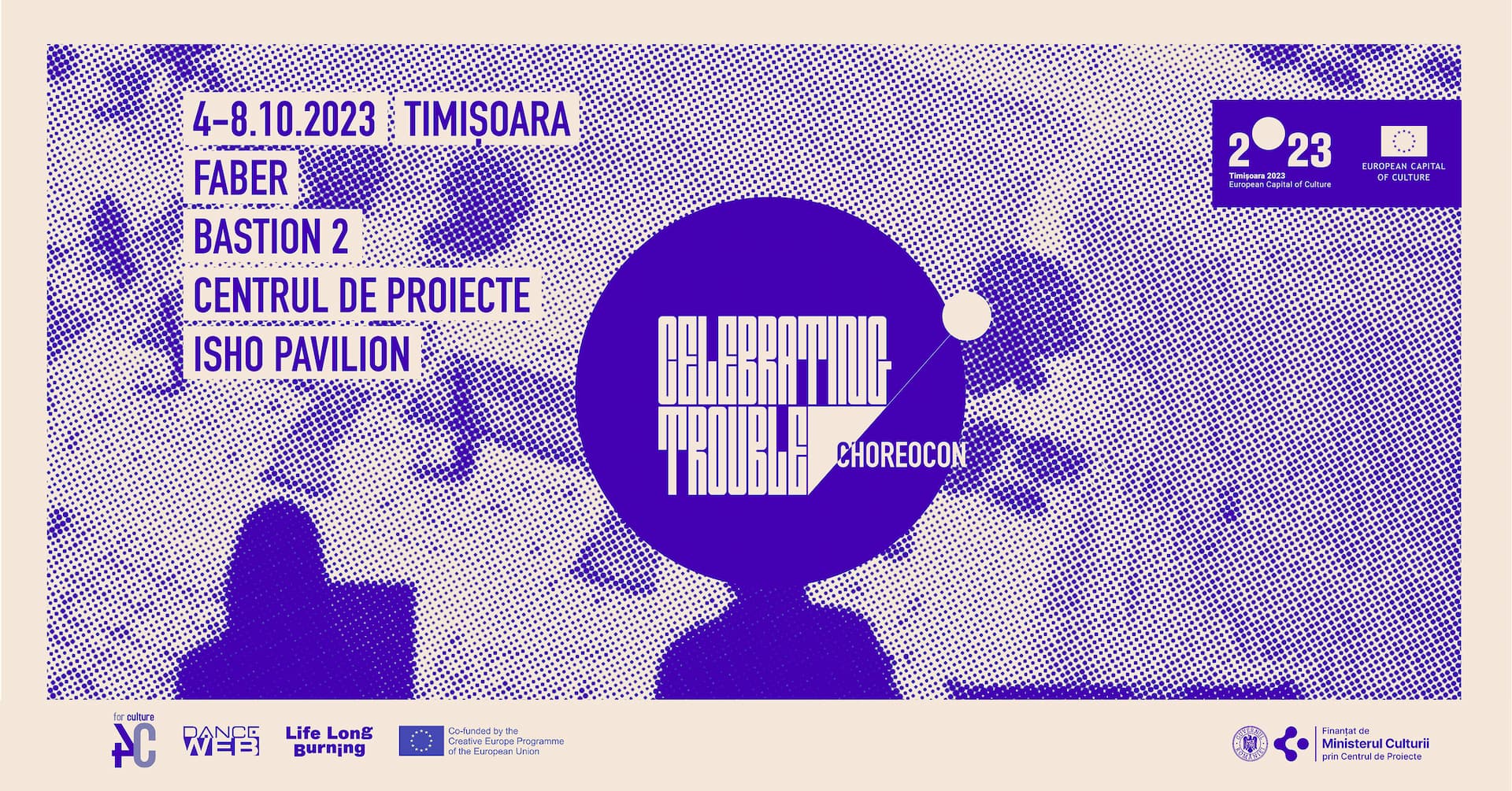 Working Method Lab
Programme
Saturday, 17:00-19:00
Presentation of the results of a creative workshop with local artists, coordinated by director and performer Enkidu Khaled.
An artistic production based on the "Working Method", a methodology developed by the artist. The performance approaches current themes through the prism of personal and cultural identity, under the motto "Theatre is a tool for survival, not a privilege."
This event is part of Celebrating Trouble. Choreographic Convention, october 4-8, a festival of shows, exhibitions and panel discussions with speakers and performers active on the international cultural scene.
The project is part of the national cultural programme "Timișoara – European Capital of Culture in 2023" and is funded through the European Echoes Timișoara 2023 programme, implemented by the Center for Projects Timișoara, with funds allocated from the state budget, through the budget of the Ministry of Culture.