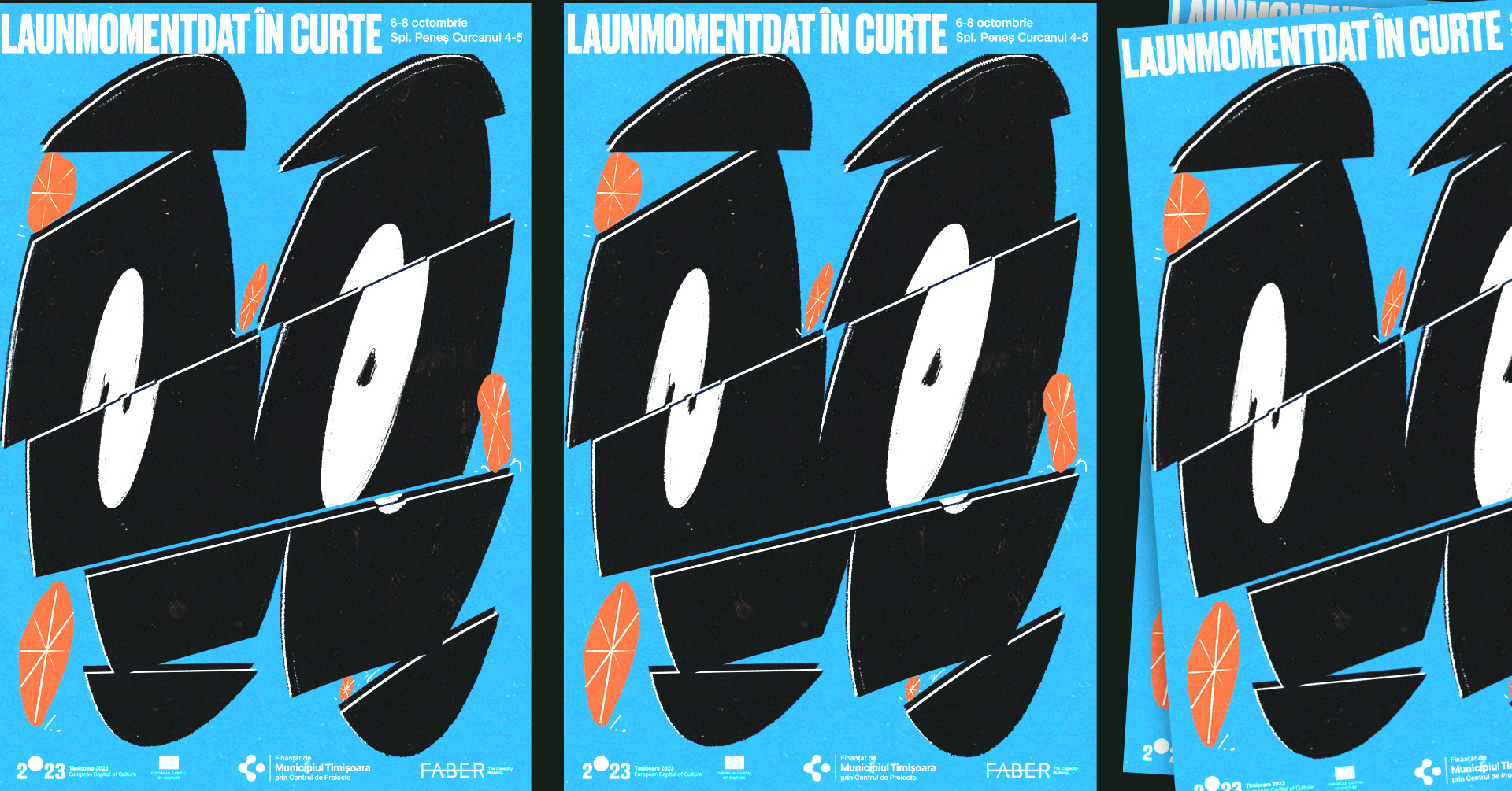 Launmomentdat în curte
FABER
Spl. Peneș Curcanul, nr. 4-5

Programme
Friday to Sunday, 13:00-23:00
For the third consecutive year, "Launmomentdat în curte" returns to Faber in Timișoara from October 6th to 8th, offering the audience a unique musical experience. This festival highlights alternative music and local artists, and admission is free.
"Launmomentdat în curte" invites an impressive selection of artists to the stage, ranging from international headliners to emerging local talents. Among them are Alessandro Adriani, Credit 00, El Khat live, Joy, Mihu & Silv, Mim Suleiman live, Mini Zucchini, Mr. H, Precious Bloom live, and many others.
Alessandro Adriani is a significant name in the world of contemporary electronic music, known for his ability to create innovative sounds and his contribution to the alternative music scene in Berlin. For over a decade, he has been responsible for Mannequin Records, a record label that reflects his unconventional tastes, ranging from techno to electro, cold wave, industrial, EBM, and minimal synth.
Credit 00 has pushed the boundaries of electronic music, passing through various phases and styles. He grew up in the hip-hop, graffiti, and breakdance culture of the 90s, exploring various musical preferences, from classic electro to reggae dancehall, italo disco to Chicago house, Detroit techno to new wave, and ghettotech. He has released numerous EPs, compilations, and collaborations with various record labels. He is always in search of the unknown and strives to challenge both the listener and himself.
El Khat live is a band from Tel Aviv, Israel, composed of four musicians with diverse origins from Iraq, Poland, Morocco, and Yemen. The group is led by Yemeni Jew Eyal El Wahab. Initially, Eyal joined the Andalusian Orchestra of Jerusalem in 2012, becoming a groundbreaking artist who has embarked on numerous tours and has a deep relationship with his art.
Mim Suleiman live is a singer, composer, and performer from Zanzibar who has settled in Sheffield, England. Her music authentically reflects Zanzibar's culture and encompasses elements of afrobeat, disco, deep house, and soul. She primarily sings in her native language, Swahili, and is highly regarded for her song "Mingi," which is featured in the Grand Theft Auto V soundtrack and on the Soulwax FM radio station.
Precious Bloom live is a band formed in 2022 in Jakarta, Indonesia, by Aradea Barandana and Adinda Dwimadasari. They present a unique blend of talents and experiences in the Indonesian music landscape. Aradea Barandana, with his background as a curator and music producer, possesses a deep knowledge of sounds and musical styles. He has extensively explored electronic music and is known for his own project, Dea, and collaboration with the musical group Zatua.
In an era of digital music, the festival pays homage to vinyl music. Here, you will find selections of authentic music provided by passionate collectors. Additionally, the event supports and promotes local artists through a dedicated pop-up. Visitors can discover artworks, handmade objects, and unique creations from the artistic community in Timișoara.
This project is part of the national cultural programme "Timișoara – European Capital of Culture in the year 2023" and is funded by the City of Timișoara, through the Center for Projects.